Welcome to the official Blocky Cars Wikia
The official BlockyCars

NAVIGATION

Game Modes

Gameplay

Social

Other

Development
About Blocky Cars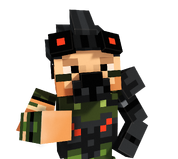 Do you like awesome battles? Or you are more into good crafting and creative building? Blocky Cars Online has it both!
Welcome to unique 3D multiplayer shooter featuring pixel perfect cars and scenarios.
Great free pixel game is here! Are you ready to have fun?
Ad blocker interference detected!
Wikia is a free-to-use site that makes money from advertising. We have a modified experience for viewers using ad blockers

Wikia is not accessible if you've made further modifications. Remove the custom ad blocker rule(s) and the page will load as expected.